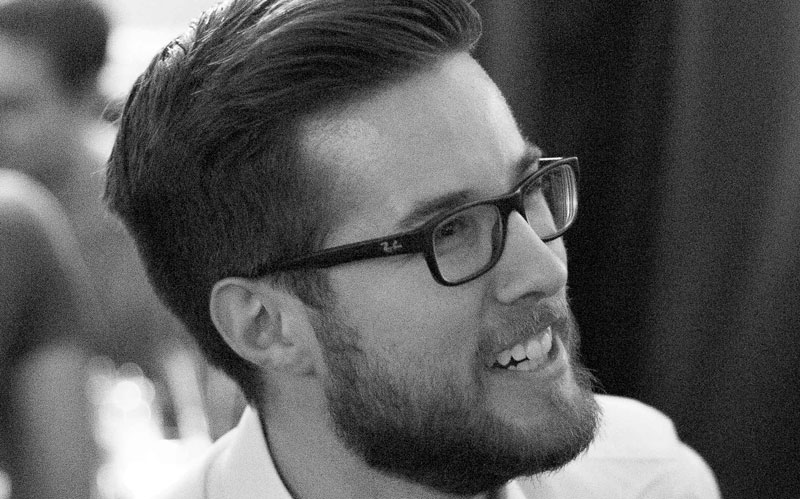 09 May

Young politician and entrepreneur: why this blog?

Posted at 10:05h

in Uncategorized

After several months thinking about it, I've decided to start blogging and writing articles. I was asking myself many questions and most of them have found answers in my mind: What would be the editorial line of the blog/content I will publish? Should I build a website or a blog for doing this? Should I communicate over one or two languages? Should I communicate/write articles on everything I do or experiment or only a qualitative substract of these points? Feel free to read below the different reasons and arguments to these questions.
What do I communicate?
I communicate for the following reasons:
Policy: as a local deputee (legislative parlement) in my city (Monthey) and candidate for swiss parliament election in 2015, I think it's important to communicate about your political ideas, your values, vision and goals. It helps everybody, citizen or any elected person, to interact each other through blog articles.
Entrepreneurship: I love entrepreneurship and innovation, I co-founded a company and have been involved in many other projets/activities and have created many work positions. I trully wish to transmit the taste for risk-taking and creation of added value to the readers – especially young people and students – of this blog.
Project Management: as a Project Manager in my daily work, I wish also to share experiences, ideas and suggestions about project management and its knowledge.
What is the editorial line?
In order to be more efficient, I've decided, at the beginning, to focus on some topics that matter for me. These topics will be: Policy, economy, entrepreneurship, innovation, project management, sharing experiences (others' and mine) as well some blog posts showing my travels and activities.
Potentiels readers of these several blog posts could be either english or french speaking. Each post will be treated independently based on the interest people could get on it: some could be written only in one language, some in both. Concerning the website, its french version contains an additional section: "Policy".
How do I communicate?
I had doubts during several weeks on the type of media to use: should I write only a blog or a website as well to explain my political ideas? I prefered the second proposal in order to let people discover all my speeches in a fair balance between information flow (blog) and static elements (the other pages of the website).
I already look forward to communicate, share and exchange with you, dear digital reader.
See you soon,
David